What are the most important fraud protection trends for 2020?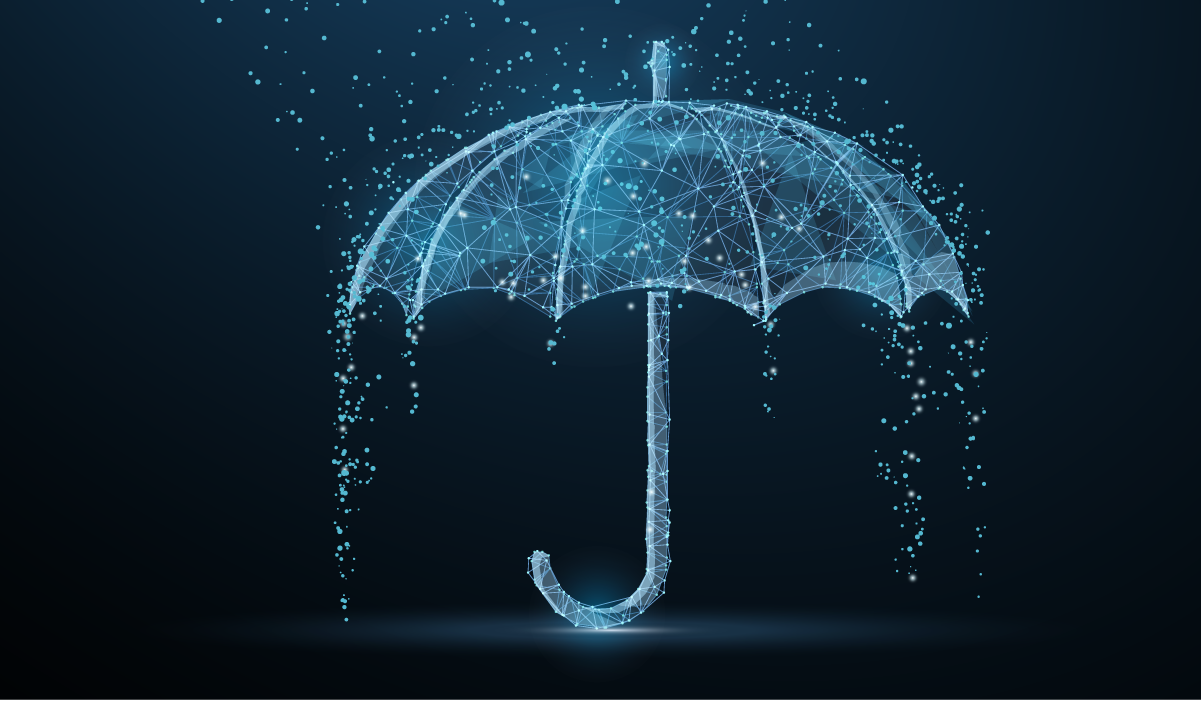 Recently, we asked Clare Messenger, the Head of Fraud Protection Services at JT, to share her thoughts on one of the most crucial considerations for all financial institutions: fraud protection technology.
The speed of development in today's tech leaves finance platforms inherently susceptible to fraudulent attacks. Hackers are continually coming up with new ways to access people's data, with banks in particular facing high risks.
In 2018 alone, instances of account takeovers tripled, and the number of victims who had a fraudulent account opened in their name doubled. Looking ahead to 2020, banks and financial institutions need to understand and mitigate the biggest risks, using the smartest technology to increase customer safety.
In this article, we'll explore Clare Messenger's insights on PSD2, the rise in mobile fraud, and the latest security strategies that banks can implement for the coming year.
Which fraud protection trends deserve greater attention in 2020?
THE RISE OF DIGITAL FRAUD

With online shopping dominating the market and data sharing becoming the norm, digital fraud will continue to be at the top of businesses' priorities. Companies need to invest in fraud detection and prevention to keep their customers' data secure.

To help, JT is rolling out fraud protection services that take advantage of our vast number of mobile operator partners. These services are rolling out in multiple territories.


SIM SWAP FRAUD AND IOT DEVICES

Of all of the types of mobile fraud that have prevailed over the years,

SIM swap fraud

has remained ne of the most prevalent. This simple form of hacking
nvolves porting a victim's phone number onto a fraudster's phone, allowing them to receive one-time passwords and other sensitive information.





PSD2 EDUCATION

When it comes to PSD2 — the EU directive designed to modernise banking standards and security measure — it's the businesses affected who have received the most attention. However, PSD2's impact on consumers shouldn't be ignored either. This change is set to drastically change day-to-day habits and behaviour, though the majority of consumers are completely unaware of the changes in store. For

example, 80% of consumers have not been informed that stronger authentication checks will need to be carried out for purchase above €30.

If you want to avoid frustrating — and potentially losing — your customers, you need to invest in PSD2 education. Making sure that your customers are aware of PSD2, have a clear understanding of what it means for them, and (most importantly) why it matters, will help ease them through the transition. JT has a host of data solutions that can easily be incorporated into this process.
How is PSD2 in particular impacting merchants doing business in Europe?
It's no secret that PSD2 has created a lot of friction within the banking industry. The penalties, short deadlines, and lack of consumer education on PSD2 regulations have led to a lack of preparation for all parties involved.
To survive the upheaval, businesses in Europe need to embrace PSD2 changes as soon as possible. Of course, within this consideration is the need to balance user experience with fraud protection and security. Many retailers are worried that authentication checks will slow down the checkout process and that there is the risk of increased basket abandonment as a result. The key, therefore, is to implement seamless identity checks that make consumers feel reassured, rather than inconvenienced.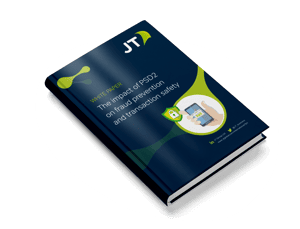 To learn more, get a copy of The impact of PSD2 on fraud protection and transaction safety White paper.
Voice ID and omnichannel defence: two key technologies banks can use to increase fraud protection safety
VOICE ID IMPLEMENTATION

Voice ID, or "voiceprint", uses a device to authenticate a user by their voice, similar to how digital assistants like Siri and Amazon Alexa recognise different users when they speak.

One of the most significant benefits of voiceprint is how ubiquitous it is. All a user needs for voiceprint to work is a microphone — a basic feature that's now built into all smartphones. As a result, voice ID is one of the most secure and convenient forms of biometric authentication, making it a great alternative to one-time passwords.

Businesses like Barclays are already using secure voiceprint to authenticate their customers, and we expect to see much more of this in 2020.

OMNICHANNEL DEFENCE

Omnichannel defences, like voiceprint, increase protection around personal data. By keeping all of a user's data in one centralised location, data-holders reduce the number of access points to that information, thereby making it more secure. With only one point of access, banks have greater control over the security of their customers' data.

The path to accessing this data should use as many security checks as possible, without inconveniencing the user too much. A simple example of this could involve having a customer log on to their banking account with their password, to then be sent a one-time password. Next, they'd be prompted to read this password into their phone, using a voiceprint to check their identity.

With the right security platform, these omnichannel security checks can give banks the edge they need to stand up against the increase in digital fraud.
How to stay secure in a digital world
Though digital security can be a daunting subject, there are more solutions available than ever before for keeping your customers safe.
By staying one step ahead of the latest regulations and trends in mobile fraud, you can reduce their risk and improve your customer experience. Contact JT's Fraud Protection Services team to find out how JT's services can reduce your exposure to risk — so you start 2020 with a greater peace of mind.