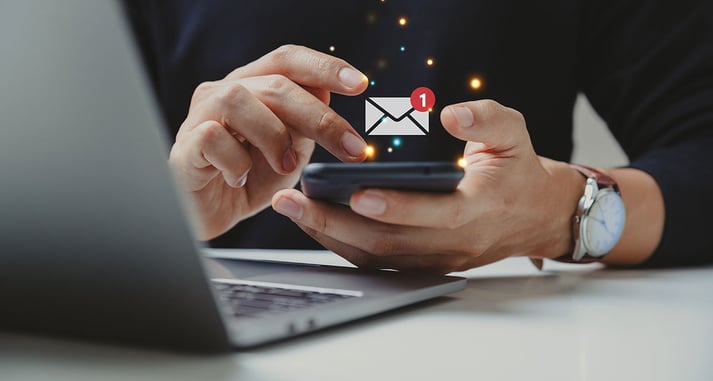 2-Way SMS is a service that enables businesses to send and receive SMS text messages from their subscribers. Of course, most of us are familiar with receiving delivery notifications, appointment reminders and one-time passcodes by text.
But there's much more that SMS can be used for, and customers familiarity with texting makes it an incredibly cost-effective channel to encourage brand engagement and deliver conversational based customer service and support, without the need for customer service agents. Here we look at several ways you can use SMS to reach your customers.
Customer feedback
With an incredible 95% of text messages being read within 3 minutes of people receiving them, SMS has become a valuable tool in obtaining real time customer feedback.

Product and service providers both use SMS to gauge insight into the performance of their business, with SMS ability to return rapid results it reduces costs compared to gathering feedback via email or directly calling customers.
Sales and Promotions
SMS is a brilliant way to deliver personalised offers. Consumers redeem coupons and voucher codes delivered over SMS 10x more frequently than those sent by traditional channels such as email and direct mail.

Marketing messages such as special offers and VIP access to sales for all those on your SMS subscriber list can help instil loyalty in your brand and drive sales. With an open rate of 98% SMS marketing is about as close to 100% as you're likely to get.
Customer support
2-Way SMS enables back-and-forth exchanges with customers based upon keywords that are used to trigger automated actions and replies. This turns basic text messaging into much more of a conversation between you and your subscribers without the need for a customer services agent.

This conversational approach can help to create a more personalised service and save on operating costs by using keywords to resolve technical support queries.
A/B testing
| | |
| --- | --- |
| | The immediacy of SMS makes it a valuable and easy tool to use for A/B testing. The high conversion rates provide a rapid return on results for marketing professionals to drive sales and business development. |
Brand engagement
We have a close relationship with our phones and SMS is often reserved for only friends and family. If your customers accept invitations from you to text them you've gained access to a much more personal communications channel than most.

Finding slightly more intimate and light-hearted ways to encourage engagement in your brand will lead to greater loyalty and following.
Competitions, lotteries, and charities
| | |
| --- | --- |
| | Free stuff or the opportunity of it is always appealing, and SMS is a quick and simple way of deploying a limitless variety of marketing ideas and communication campaigns aimed at encouraging your customers to participate and engage with your brand. |
JT combines award winning network coverage with intelligent routing, focussed on helping you to deliver a fast, efficient, and cost-effective SMS messaging channel. For more information visit international.jtglobal.com/enterprise-messaging
| | |
| --- | --- |
| | You can learn more about JT's 2-Way SMS Service by downloading the JT 2-Way SMS Enterprise Messaging overview below. |