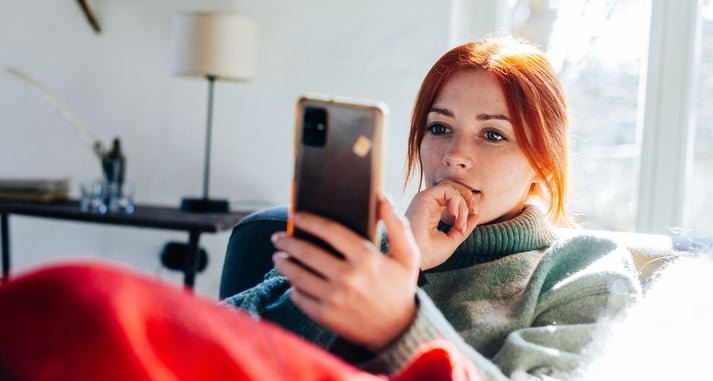 SMS is one of the most direct and accessible communication channels available, so using it to communicate with customers has never been more important. Our comfort and familiarity with 'texting' comes from it being the only messaging technology built into global telecoms networks. This means it maintains the greatest coverage and deliverability and has an amazing 98% open rate. So it's no wonder it's become the default mechanism for reaching customers, whether it's to deliver appointment reminders, send one-time passcodes, notify customers of deliveries, or to alert us all to restrictions through a global pandemic.
But there's so much more you can do with SMS, organisations are increasingly using it as a two way 'conversational' messaging channel to deliver customer service to those who prefer it over calling, emailing, or using internet-based apps such as WhatsApp.
95% of SMS messages are read within 3 minutes of people receiving them.

90% of people prefer to communicate with businesses through SMS text messages.

In 2021 the

GSMA reported

that 5.3 billion people subscribed to mobile services, representing 67% of the global population. In the UK 85% of people have a mobile phone subscription meaning they can send and receive SMS.
Meeting your customers' needs with SMS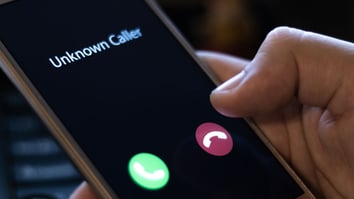 People are busy and whether you're engaging with business customers or consumers its often inconvenient for them to drop everything to make or receive a call from a customer services agent, let alone wait on hold to be connected. In fact, more and more people across the board are avoiding voice calls as they're seen as time consuming and invasive. In contrast business texts are fast, efficient and most of all convenient.
As our mobile phones accompany us everywhere and convenience is a primary driver there's a high demand for organisations to provide SMS as a communications channel. SMS doesn't require third-party apps or even a need to own a 'smartphone' - it's a less technical and much more user-friendly way for people of all ages and technical ability to communicate with businesses. In 2021 global software-as-a-service provider Zendesk reported that customer service requests over SMS jumped by 28%.
SMS delivers results
With average open rates for SMS at 98% compared to the average email open rates of around 15% - 20%, a 2-Way SMS channel represents incredible value. For organisations where time-critical communications need to be made and a prompt response is necessary, SMS stands out as the number one for delivering the expected value. It's long been used to confirm deliveries, reduce losses from missed appointments and as a way to obtain rapid customer feedback, helping to reduce costs along the way, compared to traditional methods such as voice calls and email.
Create conversations with SMS
The cost saving benefits and conversion rates of SMS have seen its use extend from delivery notifications and sending of one-time passcodes to employing it as an effective customer support tool providing conversational experiences for customers.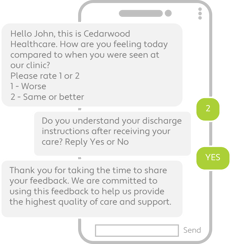 Two way messaging, where back-and-forth exchanges are made with customers is based on keywords that are used to trigger automated actions and replies. This is how 2-Way SMS turns basic text messaging into a conversation without the need of a customer service agent.
The immediacy that comes with two way SMS and the more nuanced experiences created by the back-and-forth exchanges makes it perfect for automating frequent customer support enquiries, as well as a valuable tool to drive brand engagement.
There are limitless ways to use SMS to improve customer support, not only for customers that have reached out for help but it also reduces enquiries by automating support text messages responses. For more information about how you can provide greater support for your customers through SMS contact JT today.
| | |
| --- | --- |
| | You can learn more about JT's 2-Way SMS Service by downloading the JT 2-Way SMS Enterprise Messaging overview below. |