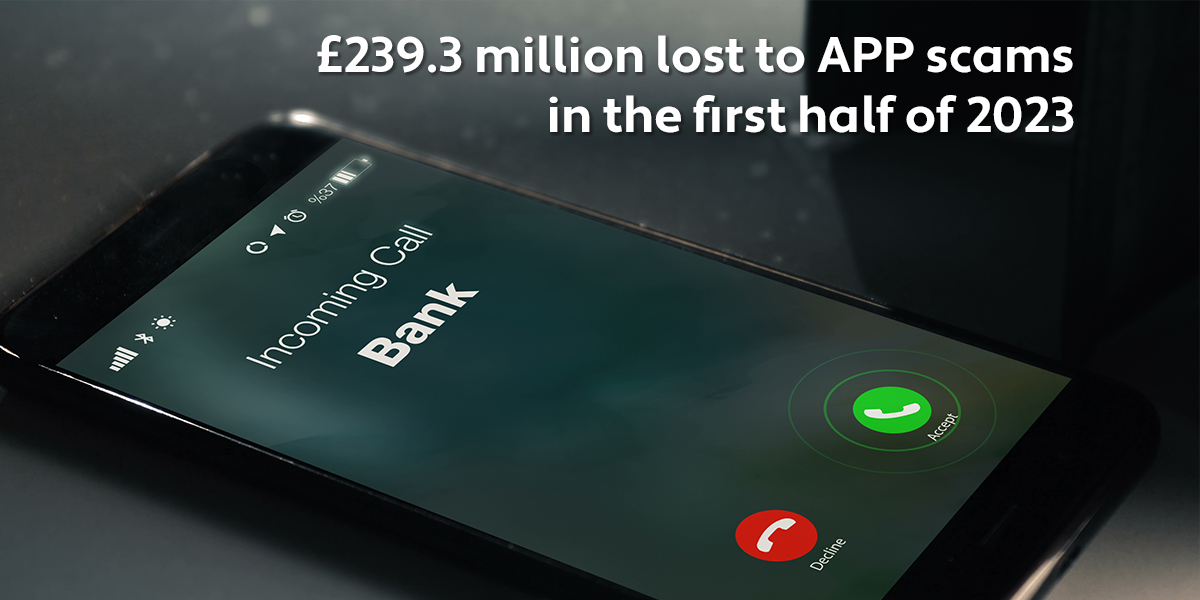 The latest report by the Payment Services Regulator (PSR) on Authorised Push Payment (APP) fraud in the UK provides a detailed analysis of how banks and payment firms performed in tackling these scams in 2022. This report is significant as it marks the first comprehensive attempt to measure and publicise the effectiveness of banks and payment firms in dealing with APP fraud.
Key findings from the report
Data Collection and Focus
The PSR's report collected data in three main areas: reimbursement to victims, the amount of money sent as a result of APP fraud, and the amount received due to APP fraud from the largest 14 banking groups in the UK. The report primarily focused on Faster Payments, which is the most common method used by fraudsters for APP scams, covering 95% of payments made via this method in the UK, both by value and volume.

Transparency and Firm Performance
For the first time, the report allows a detailed look at individual firm performance in handling APP fraud. This represents a significant step forward in transparency, providing better information for customers and encouraging firms to take more action against fraud. The PSR emphasized the importance of this transparency and the upcoming mandatory rules in strengthening efforts to prevent these frauds.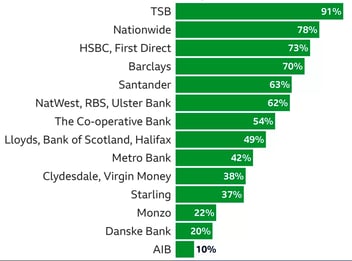 Reimbursement Statistics
The report details the percentage of APP fraud cases that were fully and partially reimbursed by each firm. Notably, TSB fully reimbursed 94% of the APP scam cases reported to it, followed by Nationwide (91%) and Barclays (79%). In contrast, only 6% of cases reported to Monzo were fully reimbursed, with Danske Bank at 7%, and AIB at 12%. In terms of the value of APP losses, TSB reimbursed 91%, Nationwide 78%, and HSBC 73% of APP fraud losses to customers in 2022.
Fraud Rates by Banks
The report shows the amount of money lost to APP fraud for every million pounds sent by customers at the 14 major UK banks, and the number of APP fraud payments per million transactions sent. TSB, Santander, Metro, and Monzo had the highest sending fraud rates. For instance, for every £1 million sent by TSB customers, £348 was lost to APP fraud. Monzo had 141 reported cases of APP fraud for every million transactions, highlighting a significant risk for customers using these banks.

The report by the PSR is a crucial step in understanding and combating APP fraud. By providing detailed data and focusing on transparency, the PSR aims to improve the response of banks and payment firms to APP fraud, ultimately protecting customers from these increasingly sophisticated scams.

Contact us today to find out more about how JT's Mobile Intelligence solutions are helping financial services to better understand and stop Authorised Push Payment fraud.



Stay up to date on how to combat financial fraud
JT's Mobile Intelligence division works with banks and financial services across the world to increase the awareness of how fraud is perpetrated and to deploy innovative fraud prevention solutions to combat todays most pervasive types of frauds.
For more information on JT's Mobile Intelligence solutions contact our team of experts today.